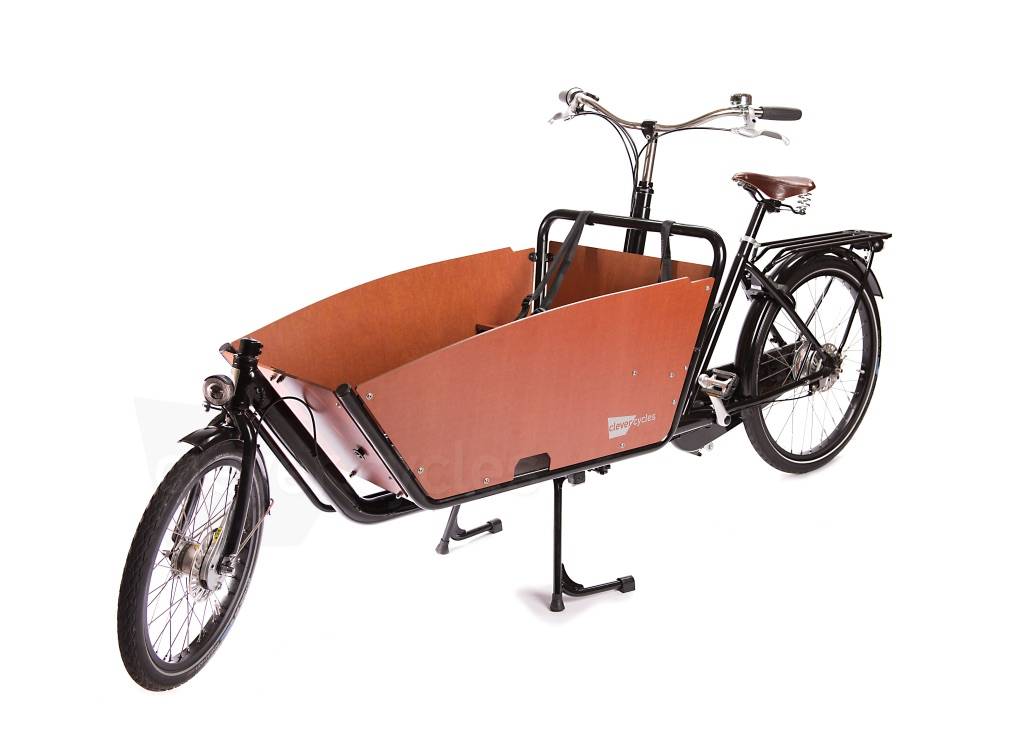 WorkCycles at Clever, Year Eight
We unpacked another shipping container from WorkCycles one sleety morning recently. Most US bike shops order all their stuff from US distributors, who themselves import shipping containers full of stuff, mainly from Asian factories. But for nearly 8 years now we've been importing containers directly from WorkCycles in Amsterdam.
WorkCycles are very tolerant of the vagaries and punctiliousness of our ordering process, but it's still a pain in the butt, frankly. Beginning to end, it can take 6 months or more for a container load to be specced for Portland conditions, any special orders developed and quoted with deposits taken, manufactured in a few different facilities, consolidated, packed, paid in full (no terms), shipped to the east coast (longer if through the Panama Canal), to pass customs, be transferred to rail, and finally to arrive in Portland on a flotilla of paperwork and obscure charges from customs brokers, shippers and their agents.
And then we have a large volume of expensive merchandise that can take quite a while to sell through. Because 90% of Americans who see them immediately try to pick them up, look at the price tags, cluck and scratch their heads, and say something polite, or not.
We do it because our specialist focus in family transportation by bike is way ahead of the national curve, so no national distributor could sustain the volume necessary to make it worthwhile, yet. We're not the only US WorkCycles importer, but we're the longest standing after the recession and "Dutch bike invasion" (fad) blew over. Meanwhile, we're proud to see how design features typical of WorkCycles have begun to be less unusual on the few utility bikes designed expressly for the US market: things like steering stabilizers and dynamo lights and center stands and balloon tires and frame-fixed front carriers and internally geared hubs.
We do it simply because they make the best things of their kind. This has never been clearer than with WorkCycles house-designed lines Fr8, Gr8, and new Kr8, now in stock. (The names are bilingual puns, pronounced freight, great, and crate in English, and vracht (freight), gracht (canal), and kracht (power or fervor) in Dutch.)
Fr8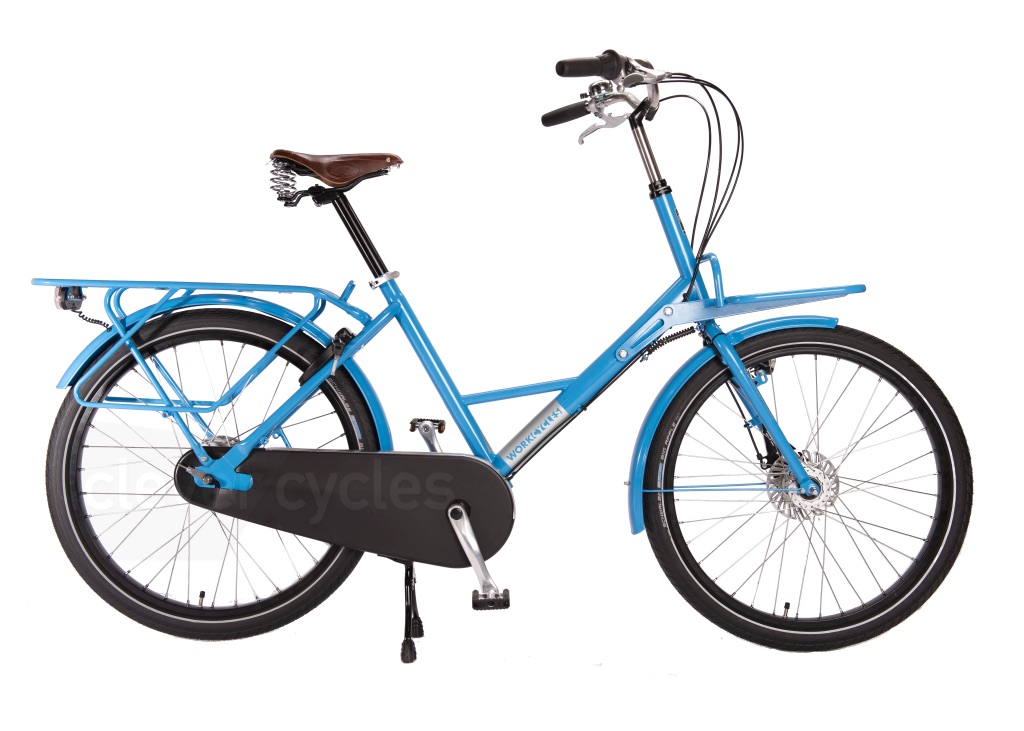 The Fr8 will carry 2 child passengers plus groceries as well or better than the best longtails (Xtracycle EdgeRunner and Yuba Mundo), and up to 4 in a pinch. But it's only as long as a midtail (Kinn Cascade Flyer or Yuba Boda Boda). Unlike these others, it's a true step-through frame, and like all WorkCycles house designs to date, has an ingenious one-size-fits-most scheme, invaluable on utility bikes commonly shared within households.
Gr8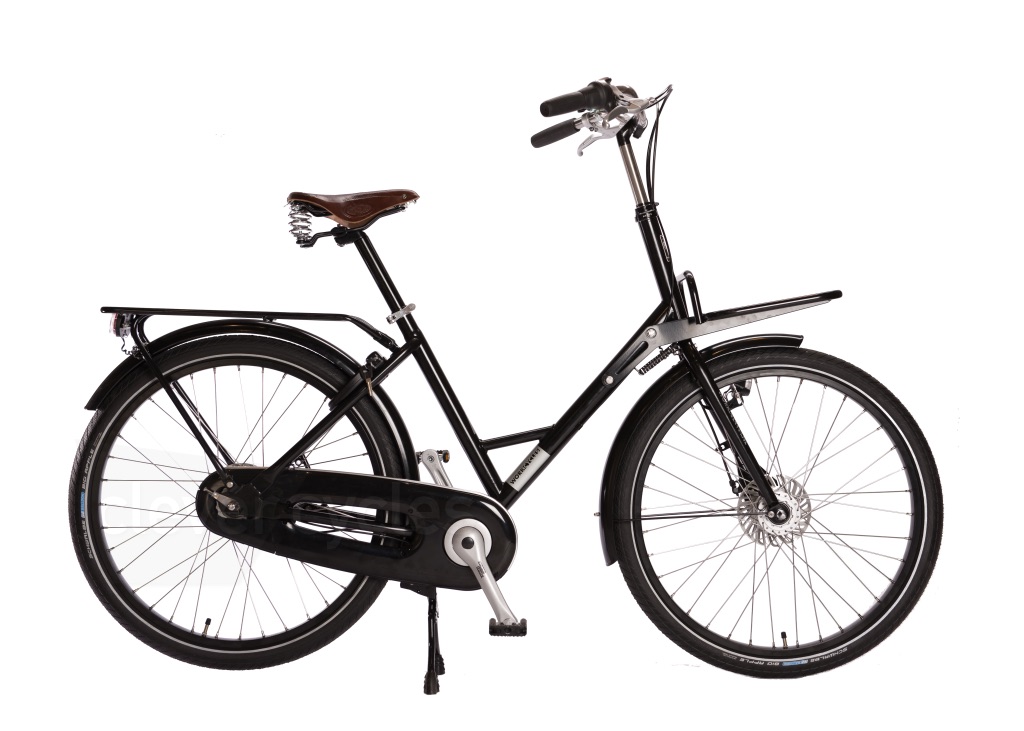 Fr8 lite? Pretty much. Lighter than a similarly specced WorkCycles Oma, with arguably sweeter handling, striking industrial design. About 4" shorter overall, still plenty stout and roomy for one passenger on the back with space left over for stuff on the large front carrier.
Kr8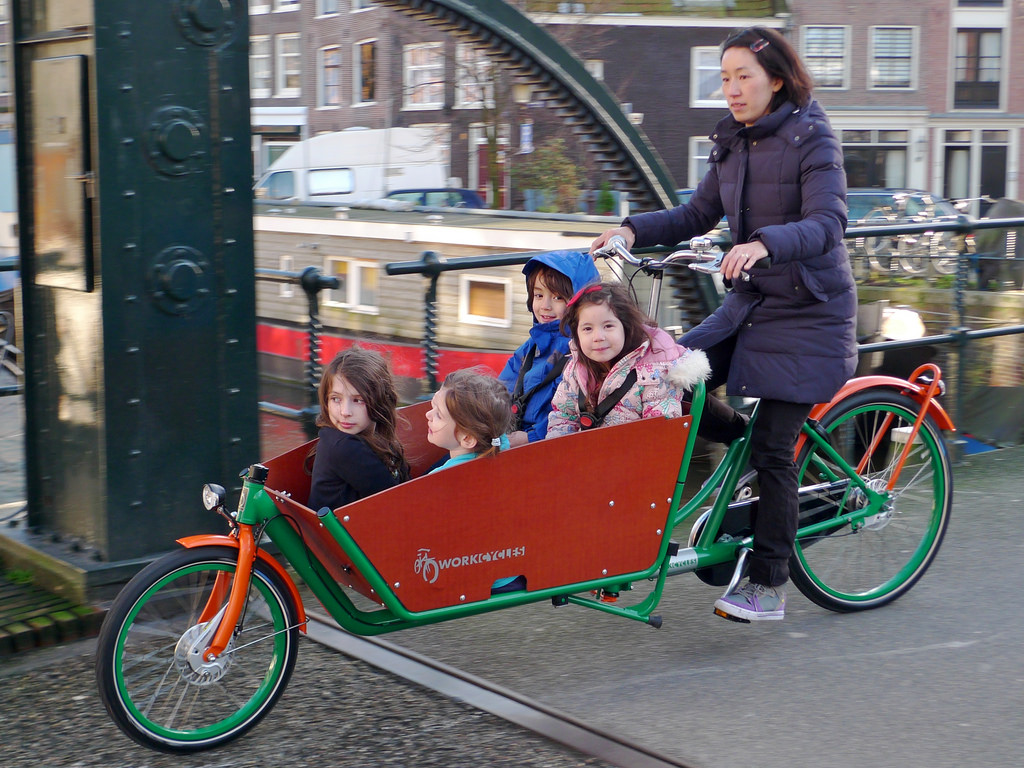 Let's have a moment of silence for the beloved Bakfiets.nl Cargobike that has been probably Clever Cycles' most iconic offering, inspired dozens of competitors good and bad, and is now finally entering "Craigslist classic" status, at least in Portland, where numerous specimens are now serving their 2nd or even 4th owner families, rock solid. Indeed, about 15 years ago this bike pretty much invented the concept of using the old long-john cargo bike format specifically as an urban car replacement for families with young children. Superseding it at Clever is the new WorkCycles Kr8.
The Kr8 is essentially an evolutionary improvement on the Bakfiets.nl Cargobike, an homage. It's a little bit better in dozens of ways. It's a bit lighter. It fits one more child. It handles even better. It fits people of widely divergent heights better. Better stand. Better seatbelts. You can change a rear tire without removing the wheel... We think it's prettier. Read more on the WorkCycles blog, Bakfiets-en-meer.