About Us
If you don't know where something is, just ask this NoPo trivia record holder. Responsible for purchasing, Eva keeps her diplomatic and wrenching skills honed to step in at a moment's notice to make everything better. She enjoys gardening, living room dance parties and the smell of line-dried laundry. Eva was transplanted via Walla Walla from upstate New York, and joined Clever Cycles as a mechanic in 2010, then as an owner in 2014 following promises of fame and fortune.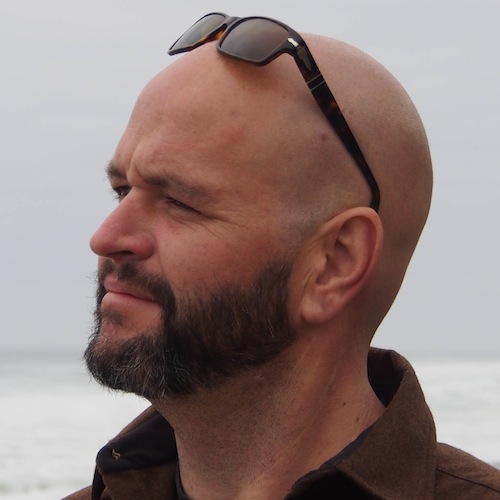 Dean has been with Clever Cycles since the beginning. As a founding member he can share the trials, tribulations and absolute joy that comes with growing a business. Dean is our guru of dollars and sense. On the weekends he's been known to play guitar, drink Maker's Mark, and stay up way past your bedtime. You may see him riding his French Bulldog Diva around on an electrified Tern GSD cargo bike, but he keeps a few other bikes up his sleeve just in case.
Jeremy may have been born with a wrench in one hand and a hammer in the other. He could fix your bike, your car, your camera, and then catch a trout for dinner. He isn't afraid of getting hurt and says brakes just slow you down. If you ask him how many bikes he owns, he's likely to change the subject. Of course, we know the ideal number is n+1.
Tim has lived and worked in California, New York, Georgia and Minnesota, but could not resist Portland's siren song. Partly the food, partly the killer free piles, but mostly the incredible gas station beer selection. The owner of only two bikes, we say incredible willpower, he says incredible indecision. When he's not at the shop, he's probably in sweatpants, facing the beer cooler at the Shell station, plagued by the tyranny of choice.
Liz loves bikes, kids and art, though not necessarily in that order. An ideal day starts with a ride to the coffee shop for drip coffee with almond milk, followed by the river, drawing, then a glass of wine at the neighborhood bar. She's southern (Lou-i-si-ana) grown, but says the Pacific Northwest is for forever and ever. Most days, she's on her red Bianchi Ocelot, but when the mood strikes and the weather is right, she'll head for adventure on her Salsa Fargo.

Angie says that the west coast is the best coast and we can all agree she's right. She's full of compliments and loves talking shop. If you ever see her not smiling, something is seriously the matter. Most days she rides a racing green Faraday Porteur electric bike, but sometimes mixes it up with her powder-blue Surly Pacer. Also, glitter is her favorite color.

Here's a G-rated bicycle joke she shared with us.

Q: Why is the bicycle on the ground?

A: It's too tired.