Staff
If you don't know where something is, just ask this NoPo trivia record holder. Responsible for purchasing, Eva keeps her diplomatic and wrenching skills honed to step in at a moment's notice to make everything better. She enjoys gardening, living room dance parties and the smell of line-dried laundry. Eva was transplanted via Walla Walla from upstate New York, and joined Clever Cycles as a mechanic in 2010, then as an owner in 2014 following promises of fame and fortune.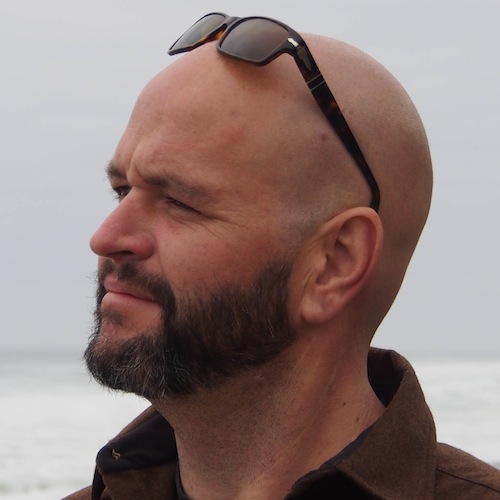 Dean has been with Clever Cycles since the beginning (2007 if you're counting). As a founding member he can share the trials, tribulations and absolute joy that comes with growing a business. Dean is our guru of dollars and sense. On the weekends he's been known to play guitar, drink Maker's Mark, and stay up way past your bedtime. You may see him riding around on an electrified Tern HSD cargo bike, but he keeps a few other bikes up his sleeve just in case.
Liz loves bikes, kids, and art; though not necessarily in that order. An ideal day starts with a ride to the coffee shop for drip coffee with almond milk, followed by the river, drawing, then a glass of wine at the neighborhood bar. She's southern (Lou-i-si-ana) grown, but says the Pacific Northwest is forever and ever. Most days, she's on her lime green Tern HSD, but when the mood strikes and the weather is right, she'll head for adventure on her Salsa Fargo.

Dylan is our digital marketing expert. They ride every day and came to us to save the planet one bike at a time. They love skateboarding almost as much as they love biking, and if you've ever been to Mt. Tabor on a Wednesday when the park is closed to cars, you might have seen them riding their well-loved Eastside Relic, a longboard made right here in Southeast Portland. Dylan hails from Pennsylvania. They moved to Portland in June 2007. Phillykakes from Portland's Shoofly Vegan Bakery remind them of home.

It's likely you already know Mark for his talents in the disc golf realm. Mark's resume may be as lengthy as a CVS receipt, but he's been kicking around Clever Cycles long enough to know a jubilee clip from a hose clamp. Mark is our in-house storyteller with tales from many a bike tour, as well as a decidedly mischievous childhood. In the time before COVID, Mark loved to get the extremely value-oriented (read: cheap and filling) burrito bowl at Dot's on Clinton St. These days his winning at-home meal is a deep-dish cast iron pizza topped with roasted vegetables paired with a pilsner from West Coast Grocery, a brewery in Portland's Buckman Neighborhood. He also loves gushers.

Laurie came to us only to fall madly in love with folding bikes (she has a green Brompton M6L), take a job as an accounting clerk, and then ride off into the sunset. Actually, she's still here, so if you need a spreadsheet whiz who also loves bicycles, she's the one. A friend of dogs in sweaters and milk chocolate, she heartily recommends the delicious tacos and sauces at Portland's Tienda Santa Cruz. Fun fact: she got into bike commuting by parking her car in an inconvenient location so that her better self would always take the bike - a winning strategy.

Dane is the kind of nerd we can only aspire towards. When asked what his favorite book was, he immediately answered, Pliny the Elder's Natural History, an encyclopedic tome covering 10 volumes written millennia ago. Dane is a do-good kind of guy who loves getting kids on bikes. A father of two himself, he's constantly juggling self-improvement, child care, and sleep. You may see his Raleigh Port Townsend parked outside Kay's (a Portland institution) or Taco-ish (a soon to be Portland institution).