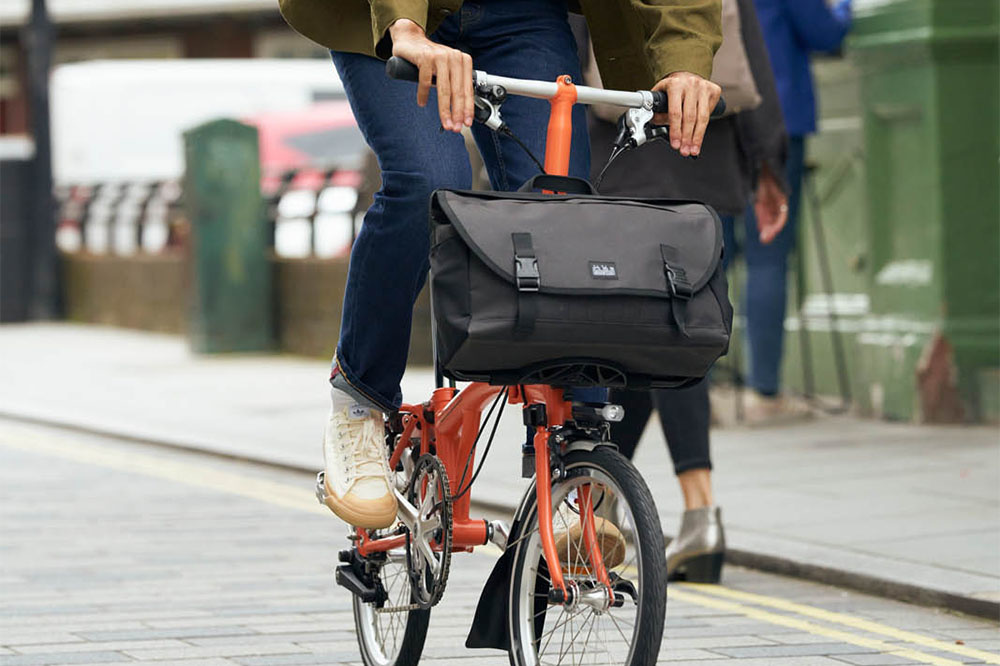 We field Brompton questions daily, but questions about handlebar swaps are probably among the most common. Can I change the handlebars on my Brompton? If I buy this bike and I decide I got the wrong handlebars, how hard is it to change them? I bought an M-type and now I want to sit more upright. How do I swap the bars for something more comfortable or more sporty?
While it's not as easy as swapping the handlebars on a Surly, it can be done. That said, it's not going to be cheap. Because Bromptons are expertly designed to fold into a tight little square, every part is considered--right down to the exact length of cable housing. Swapping handlebars on a Brompton generally involves the handlebars, the stem, the brake cables, and the shift cables. To add an extra bit of confusion there are some parts that are cross-compatible and some that are not. One more fun fact is that in 2017 Brompton switched several parts that are integral to the handlebar setup. The shifters changed from overbar to integrated underbar. Along with this, the M and H type handlebars were re-shaped to improve stiffness and the stems were lengthened to accommodate these new handlebars.
Enter this handy Brompton handlebar swap chart!
How much does it cost?
A full switch of stem, handlebars, shifters, cables, grips, and labor: Nearly $600.
Switching stem, handlebars, cables, and labor: About $400
Switching stem, cables, and labor: About $350
How long does it take?
Generally speaking, frame parts take as long as a custom bike. Contact us for the current lead time.
If you aren't near a Brompton dealer, you can ship your Brompton to us, and we'll do the work for you. You are responsible for all shipping charges to and from Clever Cycles, and when you factor in shipping costs, it may make sense to sell your current bike and purchase a Brompton that has the riding position you are looking for.