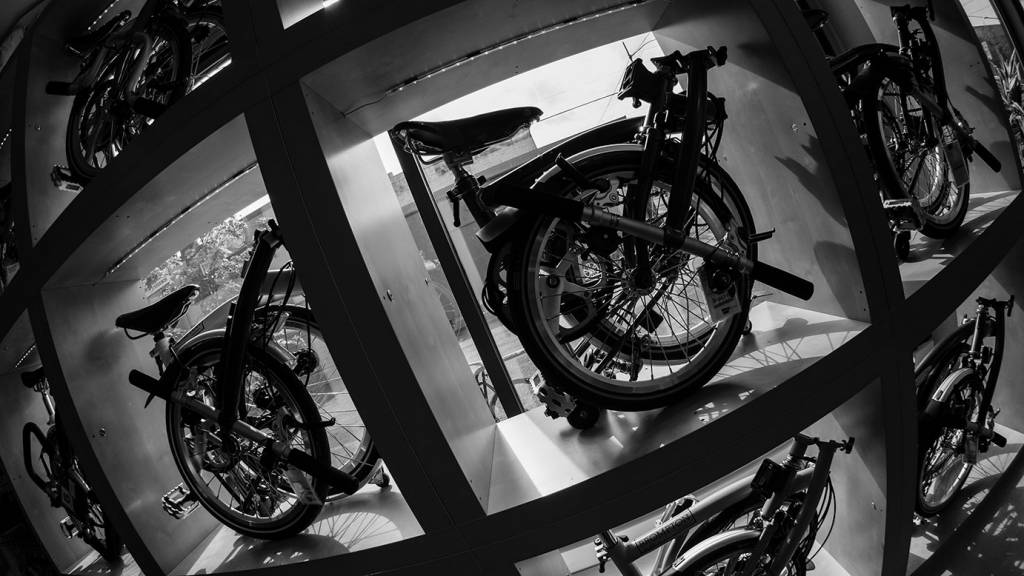 Ten Reasons to Opt Into a Folding Bike
Can a Brompton Folding Bike Improve Your Life?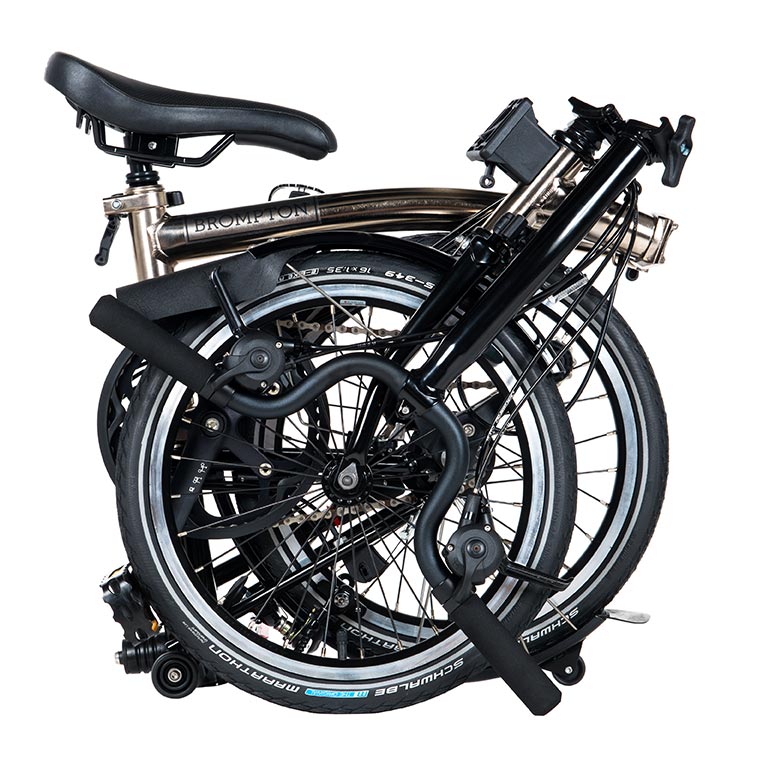 Fifteen years ago, I had never even heard of a Brompton folding bike. I don't know if it was the quirky design or the racing green color that yelled "I'm from Britain" like a group of English school children running down a cobblestone alley, but the seed was planted. Within weeks, I had a Brompton that I could call my own. My reason for ownership? I had a trip planned and a Brompton seemed like the perfect bike for travel. Turns out a Brompton is so much more than a travel bike. We came up with a list of reasons a Brompton might be the only bike you need.
It won't get stolen: Because you can bring a Brompton inside wherever you're going, they tend to stick around
One size: Brompton bikes fit a variety of riders from under 4' to well over 6'. If you need a bike to share with another individual or guests, then a Brompton will most likely be the right size.
Reliable: Bromptons are extremely reliable. All components are high quality with the drivetrain parts stealthily tucked away inside the fold to keep your clothes clean and the bike in good working order.
It's tiny! Whether you're on a boat, plane, bus or train, you'll appreciate the compactness of the folded Brompton. It'll take up less room in your home or office too!
It's Fun! Riding a bike is fun. A Brompton is a bike. Riding a Brompton is fun. The next time you see someone riding a Brompton, watch them. Chances are they're smiling. Just the opposite of people stuck in traffic.
No roof rack required: Bromptons fit in the trunk of most cars (even Minis!). No need to purchase a rack and worry about theft or damage.
You'll get some exercise! Let's face it, most people don't get enough. Riding to work, school, or even lunch adds up. Just what we need!
Carries stuff: Bromptons carry your things better than most bikes. Without those big wheels in the way, we can add bags without affecting the handling. Actually, a few pounds in the front bag makes the Brompton handle even better.
It goes with you! Because a Brompton is so easy to take along, you end up using it more. And MOAR is better.
Best travel partner ever! Bill Murray once said that traveling with your partner is a great test of the relationship. We couldn't agree more! Take a Brompton on a trip. See how it deals with situations. Bromptons don't snore, leave the seat up, get frustrated, annoyed, make you late, overreact, or get jealous. They also make a great get away vehicle should the other relationship not work out the way you hoped.
Fits great on Instagram! Brompton's petite square shape is perfect for your Instagram travel journal. Coincidence? Nope. We don't think so. That means you better tag us in your pictures so we can follow your adventures.
Brompton Black Edition S Type
Black Edition bikes feature a number of key components in black rather than the usual silver. The extremities are black, with mainframe options being Black, Turkish Green, Orange and Premium Black Lacquer. We currently have over a dozen Black Edition bikes in stock. You can check our current inventory here.
Brompton Nickel Edition M Type
Finished with a 50 micron electrolysis nickel plating; giving a vivid reflective finish which is accentuated with contrasting black components. The highly polished electrolysis nickel plating creates exceptional anti-corrosion resistance, normally reserved for mining equipment. We have superlight and steel M & S types in stock!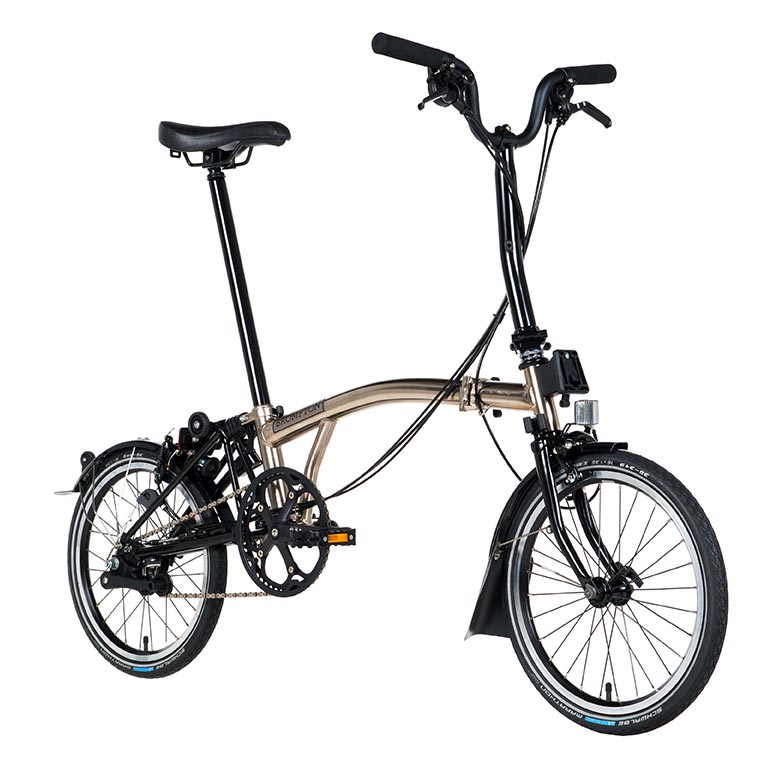 Brompton Electric
The Brompton electric is coming to North America. When? We're not sure. Join our Brompton electric email list to get updates. You'll be the first to know.