MKS Lambda Ezy pedal, silver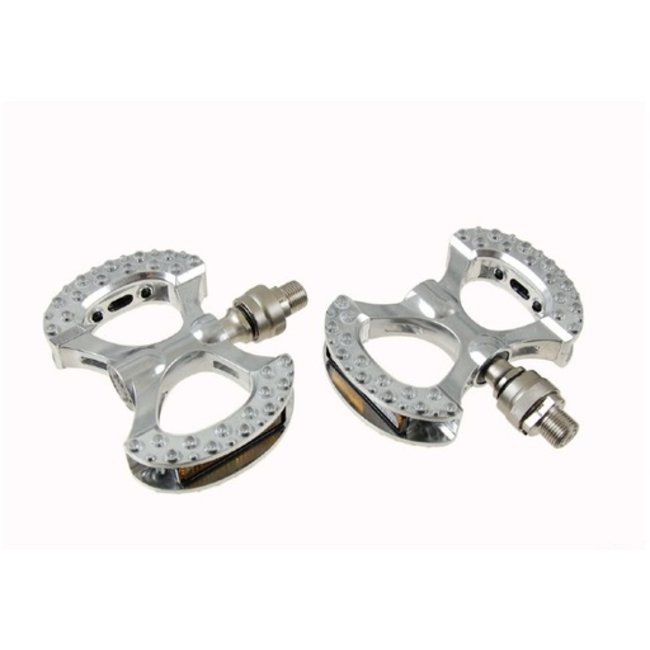 Product description
The notorious Grip King pedal with the Ezy quick release method.

Want to use these on a second bike? Get the EZY Superior pedal adapter.
Reviews
5 stars based on 1 reviews
1 review
Eric
Posted on 25 February 2023 at 00:22
Yet another Brompton RH pedal got clicky so I decided to splurge on these and I feel like a fool for not having done so sooner. They look awesome, feel great on my feet, were easy* to install, and I think they have given me super powers. *I had to buy a 24mm socket and an appropriate driver to remove the LH pedal on my 2008 Brompton but the RH pedal (and I imagine installation on any other bike) was a breeze.

Questions about this product?
Related products

Questions about this product?
Recently viewed