Kryptonite NY Chain CINCH RING 1275 2.5 feet x 12 mm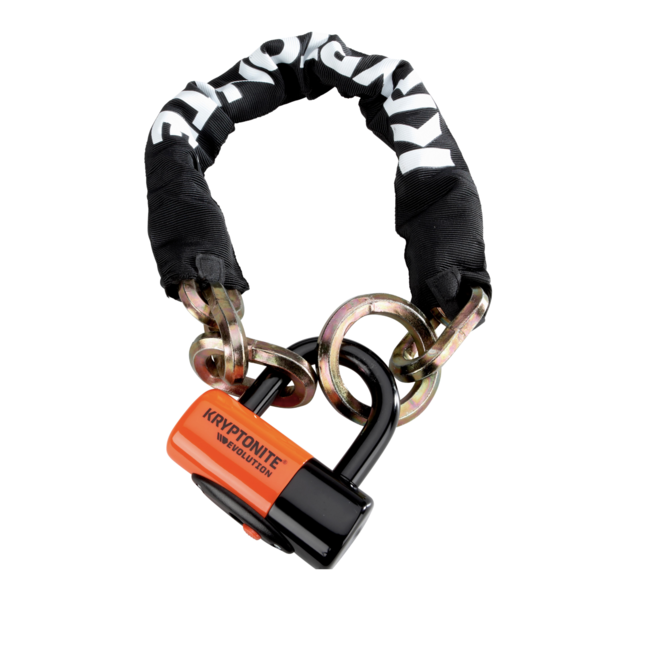 Product description
Hefty and effective.
12mm six-sided, chain links made of 3t HARDENED MANGANESE STEELfor maximum strength
CINCH LOOPfor effective lock-ups using less chain
Offers nearly the same "in-use" length as a traditional 3.5' chain, which means less bulk to carry
Durable, protective nylon cover with hook-n-loop fasteners to hold in place
Includes Evolution series 4 Disc Lock with 14mm MAX-PERFORMANCE STEEL SHACKLE
HIGH SECURITY DISC-STYLE CYLINDER with reinforced anti-drill, anti-pull protection system
Patented*, oval hardened STEEL CROSSBAR for extra security
Hardened DOUBLE DEADBOLT locking for extensive holding power
SLIDING DUSTCOVER protects and extends cylinder life
3 Stainless steel keys - one lighted with high intensity bulb & replaceable battery

Questions about this product?
Related products

Questions about this product?
Recently viewed