Introducing Circe Cycles: Helios and Morpheus Tandems
New to our showroom floor are two bikes from England's Circe Cycles (SEER-seh), each so versatile we could call them new platforms. Both are tandems that convert to cargo bikes. Both fit an adult as captain, with stoker sizing from childhood through adulthood: forever bikes. Both are very lightweight relative to their capability, fit with top-shelf, adventure-ready components. Ride on over with a friend to test!
Morpheus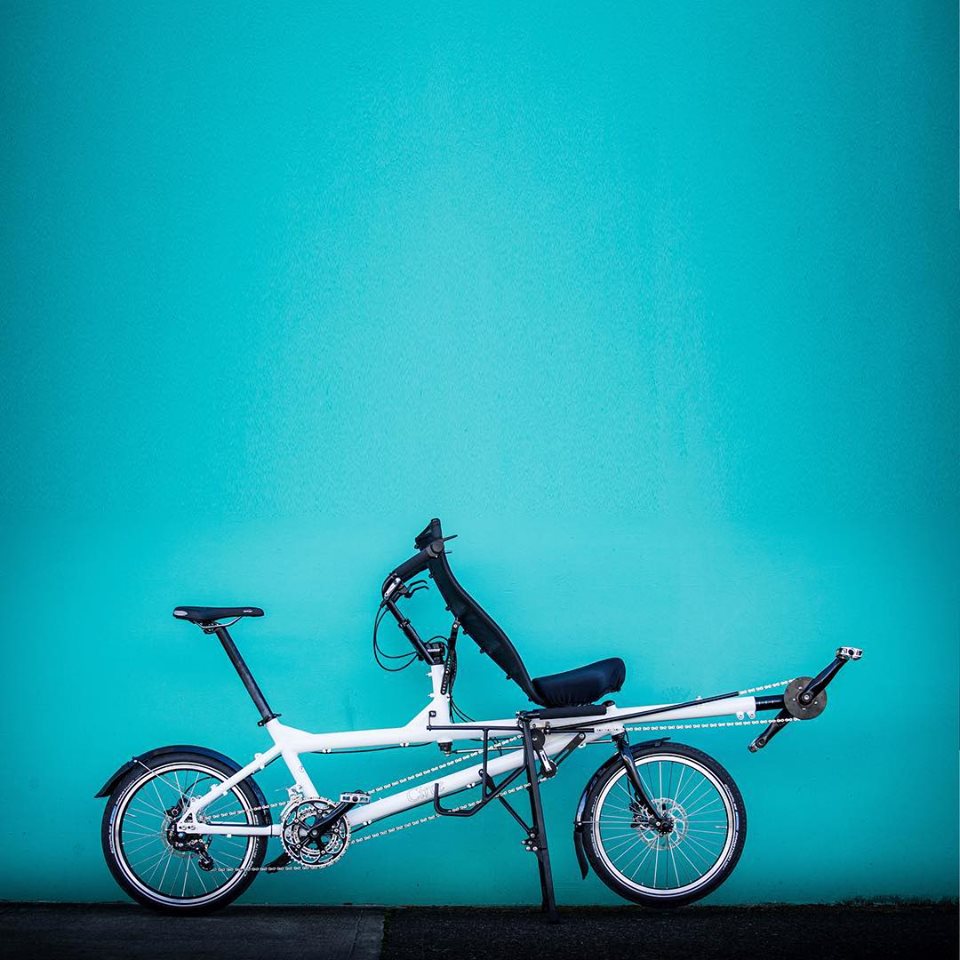 Maybe you've never seen a bike like Morpheus, or maybe you know it's been done before with the Bilenky Viewpoint and the Hase Pino, perhaps others too. The front rider is recumbent, while the rear is traditionally upright. This puts your heads close together for relaxed conversation, and nobody has to stare at the other's butt. A freewheeling mechanism means that while the captain must pedal in synch with the stoker, the stoker may pedal or coast at will. We can't think of a more compelling way for a bike lover to take a less seasoned or fit companion on longer rides, even transcontinental. In the cargo bike configuration, the front seat is replaced by a very large flatbed rack. Relative to other examples of this basic design, Morpheus shines with a more accessible price and the same strong zippy 20" wheels fore and aft.
Helios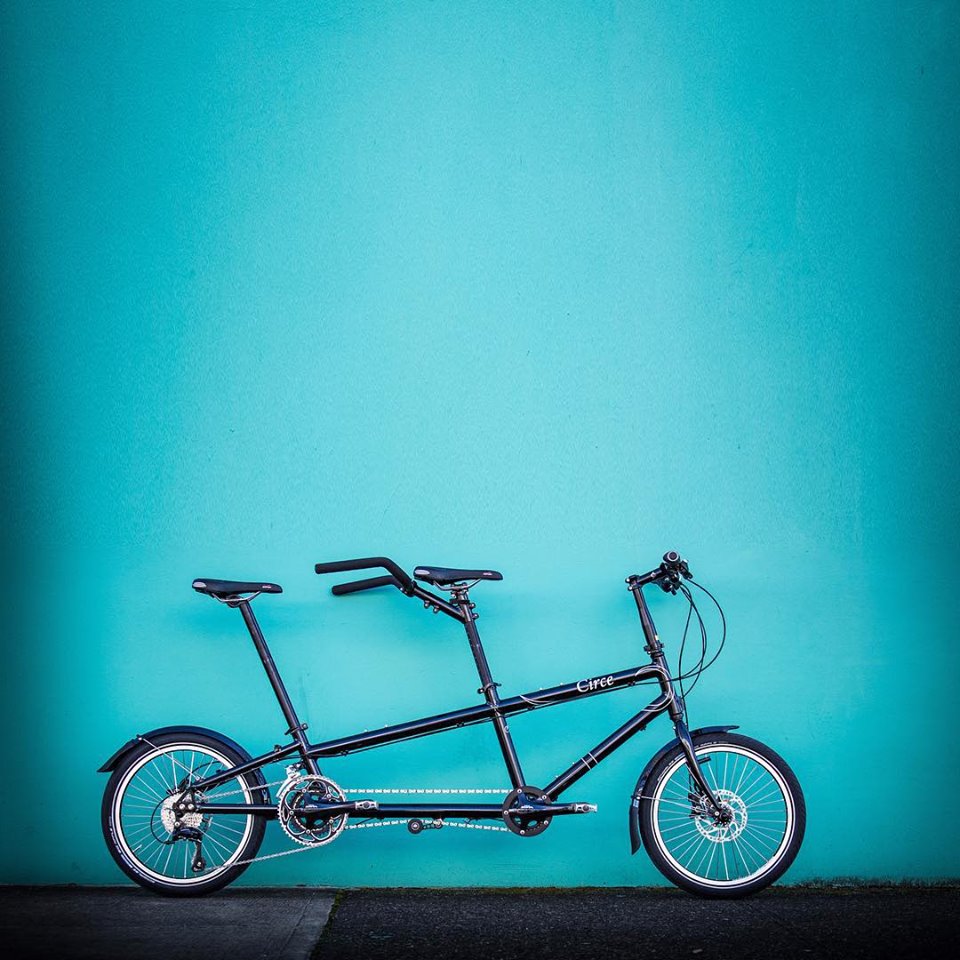 Helios almost looks normal, right? Except that super-long rear seatpost can be positioned to fit stokers from somewhere around 4 years old all the way through adulthood. Notice how the rear seat tubes of both Morpheus and Helios hit the down tube a few inches ahead of the bottom bracket? That means that the virtual seat tube angle gets more relaxed as you raise the saddle, lengthening the cockpit in addition to making it taller: one size fits most. In cargo mode, you can carry 2 non-pedaling little people back there. There's a version that breaks down to fit a compact case for travel. But maybe our favorite detail is that Helios accepts Brompton front luggage, fixed unmovingly to the frame rather than fork: smart.
Our Circe page lists current stock and prices. If you don't see something Circe offers, just ask!