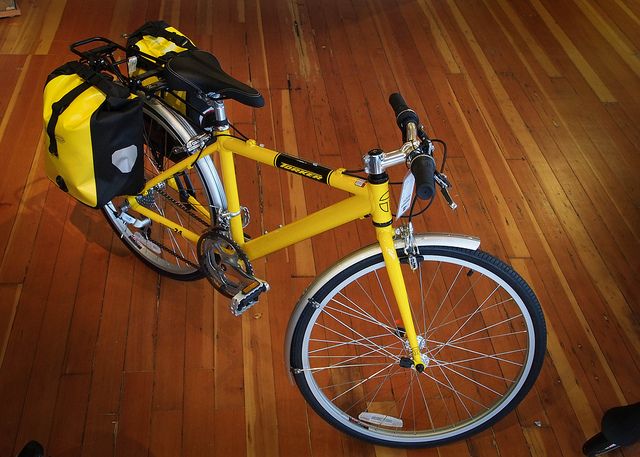 Finally, Some Bikes for Older Kids
As a family oriented bike shop, we've long disappointed many people asking about sensible bikes for older children. In between balance bikes for the littlest kids, and the smallest adult bikes, our selection has never been very rich, sometimes amounting to nothing at all. It's still not rich, but finally we have 20" and 24" kid bikes that are pretty decent, can be ridden at adult pace, will accept rack and fenders, don't weigh too much, and don't cost too much either! Between the two sizes, they should fit most kids between 6 or 7 and puberty. Welcome the Torker Interurban 20" and 24", at $389 and $429, respectively.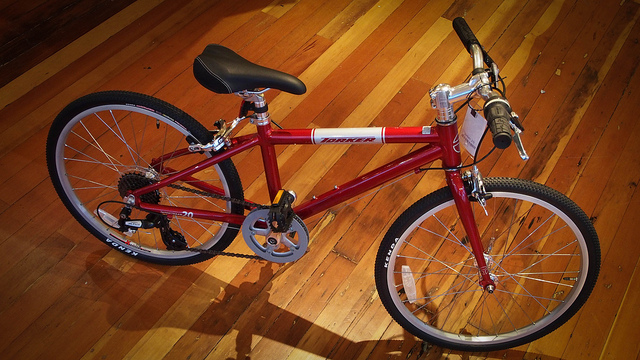 And come Spring, we'll have simple 16" and 20" kid bikes from Linus, too, beloved among adults for their clean, classic, town bike style and good value. What's more, Linus is extending their popular mixte and roadster styles into 26"-wheel versions, which should fit many larger children and the smallest adults.
Why is this so hard? If you think about it, a very small bike has the same number of parts as a big one, so for a given set of features it's not much less expensive to manufacture a kid's bike than an adult's. A little less raw material and shipping cost, sure, but offsetting that small advantage is the natural reluctance of parents everywhere to spend much on items likely outgrown in a few years, especially when they remember what bikes seemed to cost in their own childhoods. Add to that the domination of streets by motor vehicles in most parts of this country, limiting reasonably safe routes to ride, and the number of people clamoring to pay fair prices for quality children's bikes is rather small, killing potential economies of scale in production. It's a vicious cycle that results in the status quo of kid bikes built mainly to be as cheap as possible without exposing their makers to much liability of collapse: really crude, heavy, and hard to service, with styling too often extremely gendered and reminiscent of sugary cereal in-box toys. Blech!
Parents send messages to their kids in the things they give them. Are they toys or tools, diversion or empowerment? When I handed our son the keys to his first "good" bike, it was a bestowal of responsibility to protect it from theft, as a valuable item. When showing him how to operate its lighting system, sure it was another fun gizmo, but also a promise of adventure going places together after dark. When fitting luggage to its rack, I was drawing out a parallel with his parents' bikes that this was a vehicle for life, however aspirational: a nod toward his waxing maturity more than his waning childhood. For biking families, it's hard to calculate the value of these messaging opportunities over and above the amount of use the bike may see. But I think these opportunities are better seized with bikes that resemble their parents in quality and features than with the low expectations and dollars-per-mile arithmetic that favors Walmart.